Safety and skill are critical in the fast-paced world of construction. Obtaining the proper credentials is more than an option, it is a must. In this piece, we will explain the significance of the CSCS (Construction Skills Certification Scheme) card and how Construction Cards Solution serves as a beacon for construction employees in the UK who are seeking site security and competency through authorized training.
CSCS Card
The CSCS card, which is the foundation of Construction Cards UK certification, confirms a worker's ability to execute their specialized job on a construction site. Likewise, it demonstrates their abilities, expertise, and dedication to maintaining a safe working environment. So, it is difficult to obtain entry to many building sites without this card.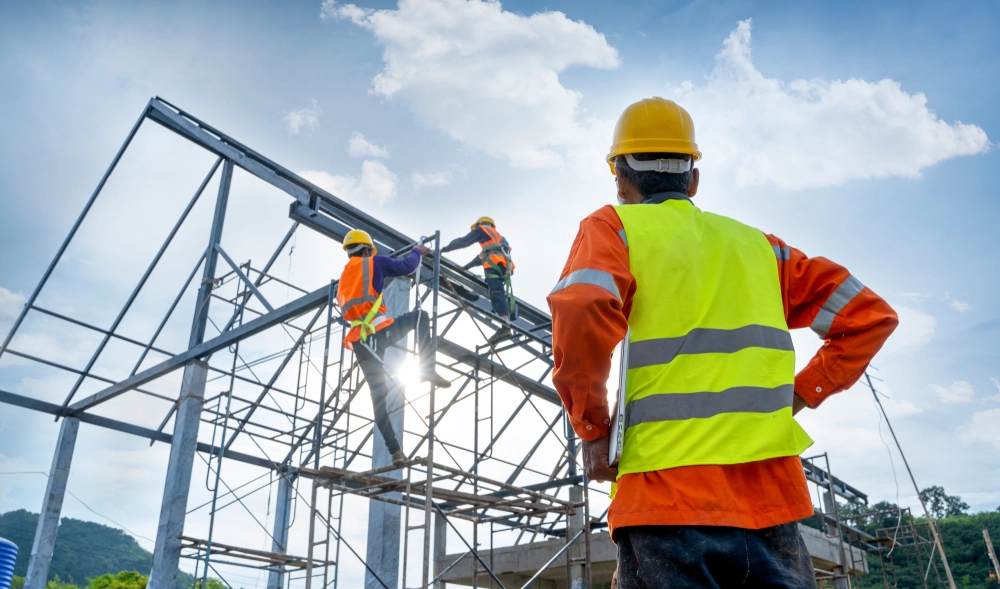 5 Reasons Why CSCS Card Is Important
Let's dive deep to know why the CSCS card construction process matters so much for site workers:
1 Always put safety first:
The construction sector is notorious for its risks. Similarly, the CSCS card certifies that personnel have obtained the essential health and safety training to properly manage these hazards.
How to Get There:
Take a recognized Health and Safety course that is accredited by organizations such as NEBOSH or IOSH.
Participate in construction safety workshops or seminars.
Update your knowledge of industry-specific safety guidelines regularly.
2 Compliance and Site Access:
Many construction sites, particularly in the United Kingdom, now require workers to have a valid CSCS card to obtain admission. Moreover, this is done to guarantee that everyone on-site has the necessary information and abilities for their job.
How to Get There:
Register for the CSCS card that is appropriate for your employment role and credentials.
Provide any required papers, including evidence of identification and credentials.
Pass all necessary health and safety tests.
3 Professional Reputation:
Having a CSCS card shows that you take your work seriously. Likewise, it's a concrete statement of your dedication to upholding excellent building standards.
How to Get There:
Update your skills and knowledge regularly by attending recognized courses and workshops.
Display your CSCS card on your CV and LinkedIn page to show your dedication to professional growth.
In addition, look for extra certifications or accreditations that are relevant to your position.
4 Improved Employability:
A CSCS card distinguishes you from other candidates in a competitive employment market. Candidates who already have the relevant credentials are valued by employers because they demonstrate a dedication to safety and competence.
How to Get There:
Obtain the CSCS card that is most appropriate for your role and credentials.
Renew your card before it expires to keep it current.
Your CSCS certification should be prominently displayed on your job applications and résumé.
5 Specialized Training is Available:
Possession of a valid CSCS card frequently opens the door to extra training and development opportunities. Likewise, employers are more willing to invest in workers who already have the required baseline qualification.
How to Get There:
Inquire with your business or training provider about advanced CSCS cardholder classes.
Look for specialized training programs that will help you achieve your career goals in the construction business.
Lastly, keep up to date with industry-specific workshops and seminars that will help you improve your skills.
Tips to Consider While Getting Your CSCS Card
Select the Correct Card: Choose a CSCS card that corresponds to your employment function and credentials.
Test Preparation: Study for the Health, Safety, and Environment Test.
Collect Documentation: Gather the necessary identification and qualification documents.
Complete Required Training: Ensure that you have completed any required training or certifications.
Apply Online or at a Centre: Submit your application through the CSCS website or an authorized center.
Keep Your Information Up to Date: Notify CSCS of any changes to your personal or employment information.
Renew On Time: To avoid site access issues, initiate card renewal before it expires.
Display Your Card: While on-site, clearly display your CSCS card.
Continuous Training: Seek extra qualifications to help you advance in your work.
Safety first: Prioritize safety by strictly adhering to health and safety procedures.
Stay Informed: Stay current on industry developments and requirements.
Why Choose Construction Cards Solution?
Construction Cards Solution is not just a card provider; it's a comprehensive platform dedicated to the well-being and professional growth of construction workers. With a robust offering of courses, from health and safety to specialized skills, CCS equips workers with the knowledge they need to excel in their roles.
Conclusion
In the ever-evolving construction industry, the CSCS card is not just a credential; it's a symbol of dedication to safety and proficiency. With Construction Cards Solution, obtaining and utilizing this vital certification becomes a seamless journey toward a safer and more successful construction career.
So, don't let opportunities pass you by. Invest in your future with the CSCS card from Construction Cards Solution. Elevate your skills, elevate your career.